After a day of text voting, the audience chose Ranjit "Jet" Singh, the videojock from Rizal, to join the 15 scholars already inside the Academy.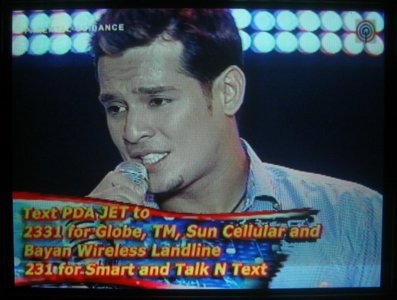 It was a great Fathers' Day gift for Jet, a young father who has tried his luck in several contests before trying for PDA. He was so relieved when headmaster Ryan Cayabyab announced that he was the last PDA scholar, besting the other wait-listers. Crying as he said goodbye to his mom and son, Jet enters the academy with the hope of making it good to save his family from the financial crisis they are facing.
Will Jet become the next Grand Star Dreamer?
—-
Breakdown of audience text votes:
Jet Singh – 51.70%
Lambert Reyes – 20.16%
Poy Palma – 17.46%
Banig Redoblado – 10.68%
—