Chivas Malunda, was expelled from the Academy today due to health concerns.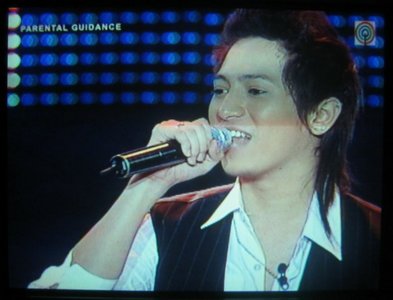 The forced expulsion was brought about by several hyperventilation attacks. During the first incident, Chivas fainted and was brought to the hospital for observation. Initial diagnosis of his condition was hyperventilation syndrome, supposedly caused by stress inside the academy. This confinement, happened before the First Gala Night of PDA Season 2, brought added pressure to both Chivas and wife, Bunny.
Fortunately, both of them were able to perform during the gala night. Chivas was praised for being able to deliver a great performance even after the what he had gone through.
The day after, he experienced a terrible migraine, prompting the Academy to send him again to the hospital.
Last night, while discussing about their project, Chivas was telling Bunny that he was feeling strange. While excusing themselves from their org, Chivas suddenly fell down unconscious on the floor. When the health marshalls arrived, he already regained consciousness and was breathing through a paper bag. This incident was the final blow.
For his own well-being, the Academy decided it was best for Chivas to leave the Academy. It was headmaster Ryan Cayabyab who announced his expulsion. His wife, Bunny, will stay inside the Academy as a scholar.